A same day loan from California Title Loans can be an efficient way to borrow cash when you can't qualify for a traditional loan. Here in Los Angeles, you can apply online with our site and get an instant funding decision based on your vehicle's value and ability to repay the loan. Loan amounts in LA start at $2,500 and some customers can qualify for loan amounts of nearly $10,000 with well qualified cars and trucks. The cash you receive is secured by your vehicle, often much lower than with unsecured loans and payday advances.
Auto title loans are available from many lenders in Los Angeles, so you can shop around and be confident that you'll get multiple quotes and payment options with local companies. Anytime you apply with a lender in person, you'll have the chance to get your funds that same day, and you should feel more comfortable working with a community member in Southern California. Of course, some applicants would instead do everything online, and others would prefer to meet with a lender directly in CA.
Apply For Vehicle Title Loans In Los Angeles & What's Required
We'll need your car's title, income verification, and drivers license to process your loan application. There's also a chance you'll need to submit proof of current employment and proof that your vehicle has valid insurance and is registered in CA.
California Title Loans can take your application online or you can call us at 855-339-1001 and it should take 30 minutes or less to get a quote with repayment terms. After that, you may need to send in additional paperwork and documents to confirm that you reside in LA and own the vehicle. The last step is to inspect the car or truck, which can take place at any title loan store near you in Southern California. Upon passing the vehicle inspection and signing the loan docs, you can have the cash sent straight to your checking account or pick it up in person.
What Type Of Credit Score Is Required For A Los Angeles Title Loan
People often think you need good credit to borrow money. That's typically the case with unsecured loans, but title loans offer a chance to borrow $3,000 or more, and, it's likely, we won't even check your credit score! When you apply with California Title Loans, we'll verify your identity and review your recent borrowing history. But even if you've missed some recent loan payments, you should have no issues qualifying for a title loan in Los Angeles.
What's more important than your credit score is the amount of equity you have in your vehicle. The car's value will far outweigh your FICO score and anyone with a clean and clear car that's entirely paid off should be able to qualify for a bad credit title loan!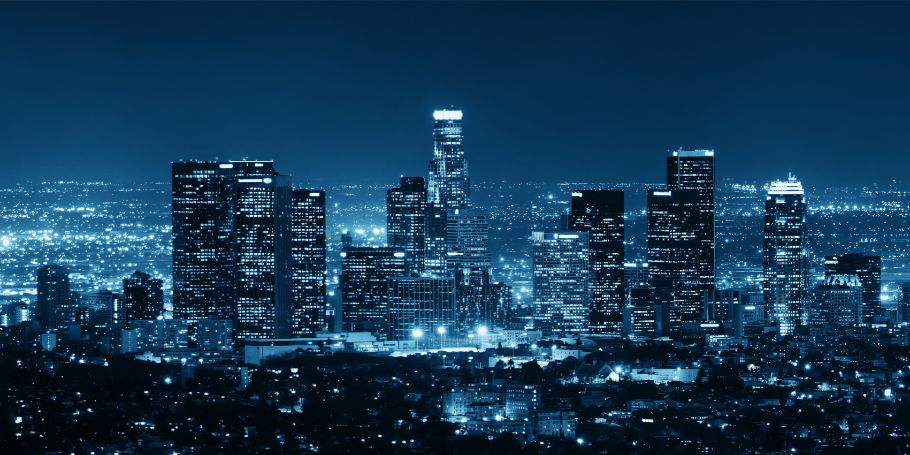 Lending Amounts With Online Title Loan In Los Angeles
Funding for online car title loans depends on your car's comparable resale value and monthly income. Seek an appraisal from a licensed dealer or submit your odometer reading and VIN online to determine how much the car or truck is worth.
Once you estimate your vehicle's value, you can shop for title loans in Los Angeles. Licensed lenders will loan you up to 50% of your car's value, but there are circumstances where you can see 70% or higher! That means a car or SUV valued at $5,000 could lead to $3,000 or more funding. Funding amounts can approach $10,000 in some parts of California.
The actual funding amount may be higher or lower than your first quote. Gather your vehicle info and reach out to the friendly customer service agents at California Title Loans, and we'll work to get you an initial estimate within 15 minutes!
Interest Rates For Auto Title Loans In LA?
The rates and terms come down to the individual lending limits for your lender and other underwriting requirements, but most title loans in Los Angeles have terms that range from 6 months to 3 years. Some companies will offer repayment terms of longer than three years. But at that point, repaying the balance with the compounding interest charges becomes difficult.
Interest rates range from 15 to 38% here in Los Angeles and some companies will offer rates above 40% for loans in excess of $10,000.
Remember that your APR will be higher than what's common with unsecured short term lenders. A title loan is high risk and most companies don't check credit and instead focus on the vehicle's collateral. But even though the rates are higher, secured loans can still be a decent choice for someone who can't be approved for personal loans and those looking for more significant amounts of cash.
Pay Off A Car Title Loan In Los Angeles - Consider A Refinance Or Buyout
Do you already have an online title loan with another LA or Orange County title lender? Or are you trying to get new terms from a lending place in Los Angeles? You may want to consider a refinance or buyout from California Title Loans.
You can qualify for a title refinance by getting a quote for lower monthly payments or a more manageable interest rate. A buyout is when a new lender pays off the existing loan, and you start making payments. Whatever route you choose, it's in your best interest to see if you can improve your title loan rates and get a quicker payoff with a refinance or buyout.
Apply Now To See Your Estimated Loan Amount With A Los Angeles Vehicle Title Loan!
An online title loan is an ideal solution if you need extra cash and own a vehicle that's paid off. Getting started is easy - complete the California Title Loans online application or call 855-339-1001.
Do you live in other parts of California? We also offer secured loans in Riverside and San Diego and feature many different ways to apply online and in person!