A car title loan could be a good option if you're looking for a quick and easy way to get cash. Car title loan funding amounts are based on the value of your vehicle, so you can borrow a significant amount of money – often up to $5,000 or more. And because the loan is secured by your vehicle, the interest rates are usually much lower than with unsecured loans and payday advances.
Car title loans are available from many lenders in Los Angeles, so you can shop around and be confident that you'll get multiple quotes and payment options. There's also the option of applying online or going with a direct lender with an office near you. Either of these methods can speed up the process and help you get the cash you need, ultimately coming down to what you feel comfortable with. Some applicants would rather do everything online and others would much prefer meeting with a lender directly in CA.
How To Apply For Title Loans In Los Angeles & What's Required
When you're ready to apply for a car title loan, bring your vehicle, its title, and driver's license. Most lenders in Los Angeles County will also require proof of income and residency. The process is typically quick and easy, and you can usually get your cash within 24 hours.
Here at California Title Loans, we can take your application online and it takes less than 15 minutes to go through the initial approval process. After that you may need to send in some additional paperwork and other documents to confirm that you reside in LA and actually own the vehicle. The last step is to inspect the car or truck, which can take place at any office in Southern California. Upon passing the vehicle inspection and signing the loan docs, you can have the cash sent straight to your checking account or pick it up in person.
What Type Of Credit Score Is Required For A Los Angeles Title Loan
A common misconception is that you need good credit to qualify for a car title loan. That's not the case – many direct lenders are willing to work with borrowers with less-than-perfect credit . In fact, one of the main advantages of secured loans is that they're often available to people with bad credit.
Of course, having a good credit score will always give you more options and better terms and there's also the fact that you qualify for unsecured loans with decent credit and not have to deal with an equity lender. But even if your credit isn't perfect, there's a good chance you'll be able to get instant approval for car title loans in Los Angeles.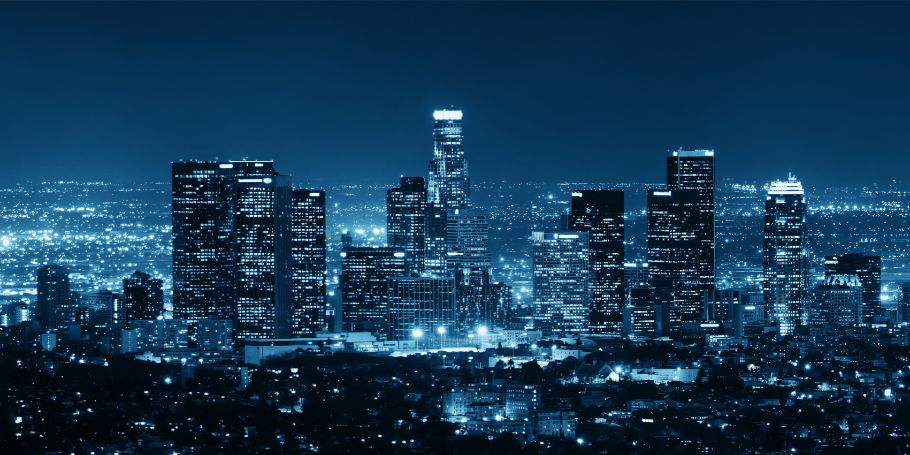 How Much Can I Borrow With An Online Title Loan In Los Angeles?
The amount you can borrow with an online car title loan depends on the value of your vehicle and your monthly take home pay. You can get an appraisal from a licensed dealer or simply submit your car information online to find out how much your car or truck is worth.
Once you estimate your vehicle's value, you can start shopping around for title loans in Los Angeles. Most licensed lenders will loan you up to 50% of your car's value, but some may go as high as 70%. That means a car or SUV that's valued at $5,000 could lead to a funding amount of $3,000 or more. Some companies will offer funding amounts higher than that and loan amounts can approach $10,000 in some parts of California.
The other factor that comes into play is your monthly income. Lenders want to make sure you can comfortably afford the payments on your loan, so they'll typically approve you for a loan amount equal to or less than 25% of your monthly take-home pay. So if you bring home $4,000 a month, you could potentially qualify for a $1,000 loan and maybe more if you can prove other ways you have cash coming in.
Keep in mind that these are just estimates and the actual amount you'll be approved for may be higher or lower than these amounts. The best way to find out how much you can borrow is to submit an online application or speak with a loan specialist at a nearby lender in Los Angeles. You can also reach out to the friendly customer service agents at California Title Loans and we'll work to get you an initial estimate within 15 minutes!
What Are The Rates For Auto Title Loans In LA?
The rates and terms will vary depending on the lender and other underwriting requirements, but most title loans in Los Angeles have terms that range from 6 months to 3 years. Some lenders may offer longer terms of over 4 years, but these loans are often reserved for borrowers with good credit.
As far as interest rates go, they can range 20% to 36%. A few companies in Los Angeles will even exceed that 36% rate by offering title loans for over $10,000. They can do this because the Department of Financial Innovation and Protection has no interest rate cap on loan amounts that exceed $10,000!
The actual rate you'll be charged depends on the lender, your credit score and other factors. The higher your credit score, the lower your interest rate will be. But even if you have bad credit, there's a good chance you can get approved for a loan with a reasonable interest rate.
One thing to remember is that title loan rates are typically much higher than traditional loans from a bank or credit union. That's because title loans are considered high-risk loans and lenders need to charge higher rates to offset their risk. But even though the rates are higher, title loans can still be a decent choice for someone who can't qualify for a person loan and those looking to get a larger amount of cash.
Pay Off A Car Title Loan In Los Angeles – Consider A Refinance Or Buyout
Do you already have a title loan with another lender here in Southern California? Or are you trying to get completely new terms for a car title loan in Los Angeles? You may want to consider a refinance or buyout from California Title Loans.
A refinance is when you take out a new loan with us and use the funds to pay off your old loan. This can be a great way to get lower rates, more favorable terms, or both! A buyout is when we pay off your old lender and you simply start making payments to us. Either way, we'll work to get you the best terms possible on your new loan. Contact our office today to learn more about our refinancing and buyout options.
Apply Now To See How Much Cash You Can Get With A Los Angeles Vehicle Title Loan!
If you need extra cash and own a car, truck, SUV or motorcycle, then a title loan could be the perfect solution. Getting started is easy – just fill out our online application or give us a call and one of our expert lending specialists will help you get pre-approved in minutes. There are secured lending locations all over Los Angeles and we're here seven days a week, so apply now and get an online title loan estimate! Do you live in other parts of California? We also offer secured loans in Riverside and San Diego and feature many different ways to apply both online and in person!