There's more than one way to get approved for a title loan in California. The first step is to find an actual lending location in California that will process your application. Of course, you can always apply for a loan online and get a funding decision that same day. But some people prefer to meet with a local lender in their specific city. That's why it's important to know the many locations in California where we can qualify you for funding. Look at our site as your one-stop destination for a secured loan. We have you covered if you choose to send us your information online or over the phone. We also have the ability to get you processed and qualified in person at multiple locations throughout the state.
Consider a Local Title Loan Company in California
You can swing by our main office in Orange County, California if you want to apply for a title loan in person. Most people don't want to drive far and meet with us at our corporate location and that's fine. We can also process your application for a title loan in cities big and small all over the state. Do you live in a large city like Los Angeles or San Diego? How about a smaller area like Fresno? In either scenario we have you covered and can offer a friendly customer service team that will help you fill out a title loan application.
Car title loans offer some of the same advantages seen with payday loans but come with even lower interest rates.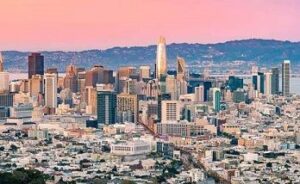 In addition, you are not required to take a money management class and are not locked into a repayment plan like you are with online payday loans. You can complete an application over the internet and this is typically done for you through a secure site. Most short term loan lenders are happy to provide you with information about the process and answer questions over the phone.
Most online lenders in California will scrutinize your application for your approval. They are not so concerned about your past ability to repay the money or what you were thinking when you applied for a title loan online. Most understand that when your car is the collateral, you need to be responsible for the money you borrow. Understanding your fiscal responsibility normally results in lower interest rates for short-term loans that are at a location nearest to you. California is a great state to live in and visit, and rest assured you have multiple options when you need emergency cash.
Is it easier to apply for a title loan online or in person?
A title loan will essentially work on the same hours that your other loans will. You will be able to apply and become eligible over the phone or at diverse spots like San Diego, Sacramento, and our newest title lending location in Fresno. There seems to be a lot of difference between the application process for these loans and your standard bank approved or unsecured loans.
First, you are going to receive information on your car, whether it is new or used, the value of the car and the value of its parts. The lender will place a value on your car and what they feel is a fair price for the car is what your loan will be. Most online lenders will provide a range of loan amounts and terms; however, the amount you will get, up to and including the customary interest, will be based on the value of your car and what is listed on the title as well as your ability to repay the short-term loan.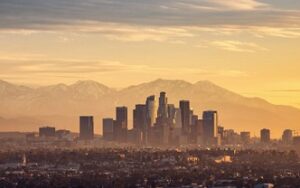 The local company you work with will also look at the condition of the car. For example, is the engine working fine? Can you get the transmission changed easily without it negatively affecting your car? Is the battery still good? With a car title loan, all three of these things may be evaluated and an average determined on the car. So, depending on how good your car is in these areas, you could get anywhere from $500.00 to $50,000.
These loans are much different from your standard bank loans in that you will not need to worry about paying back the loan in full or in three months' time. Just because you or your lender evaluate the car and the loan does not equate to an actual balloon payment doesn't mean that you can't get upside down on your payments. If you're unable to pay the balance of the auto loan, it can be rolled over by the lender; this could leave you owing more than your car is worth. You also won't receive a paper check as is often the case with title loans in California.
What to consider when choosing a title loan location near me
The three main concerns with an auto title loan are that it is short-term, it is very expensive and the title is in your name. Why should you give your car away and put it in someone else's hands? This can become a very uncomfortable situation unless you negotiate carefully. You may want to consider small loans of about $1,000 that can be paid within one or two pay periods. The interest is much less than a California payday loan but will serve to pay the principal in less time. Most lenders in Los Angeles and San Diego will roll over the loan for up to 36 months. By rolling the loan over every few months, you will pay nothing.
Car title loans in California may be a viable option for you if you need fast cash. And, because they are typically unsecured, you won't have to worry about your car being repossessed. How hard is it to obtain a short-term loan when you have a car and a poor credit score? It can be done in the right scenario and most banks and credit unions can help. One of the best tips to qualify is to meet with someone in person. That way you can explain the situation of why you may be behind on past bills and help the lender understand. We have title loan locations in big cities like San Francisco, but we can also help people in smaller metro areas like Santa Ana. Don't hesitate to see if you qualify as we can process your secured loan application often in less than one hour!