What To Know About Online Car Title Loans In Bakersfield
- You'll need to have a clear title for your car. The vehicle needs to lien free and there can't be any other lenders on the pink slip.
- The resale value of your car determines the funding amount. Borrow 40% to 60% using the car's equity and that leads to a loan of $3,000 to $15,000 in Bakersfield.
- Stay current on the payments and contact your lender if there's a chance you may fall behind. A car title loan repossession occurs when you default on the amount due.
- Title loans online typically have high interest rates, so you should only borrow what you need and be sure you can repay the loan on time.
Eligibility For Bad Credit Title Loans In Bakersfield
Online title loans in Bakersfield are available to anyone with a clear title for their vehicle, regardless of their credit score. You also need to verify your income with bank statements or employment details.
While a finance company may still run a standard credit check, they mostly look for active bankruptcies. As long as you don't currently have any open defaults, you should be able to qualify for an online title loan in Bakersfield.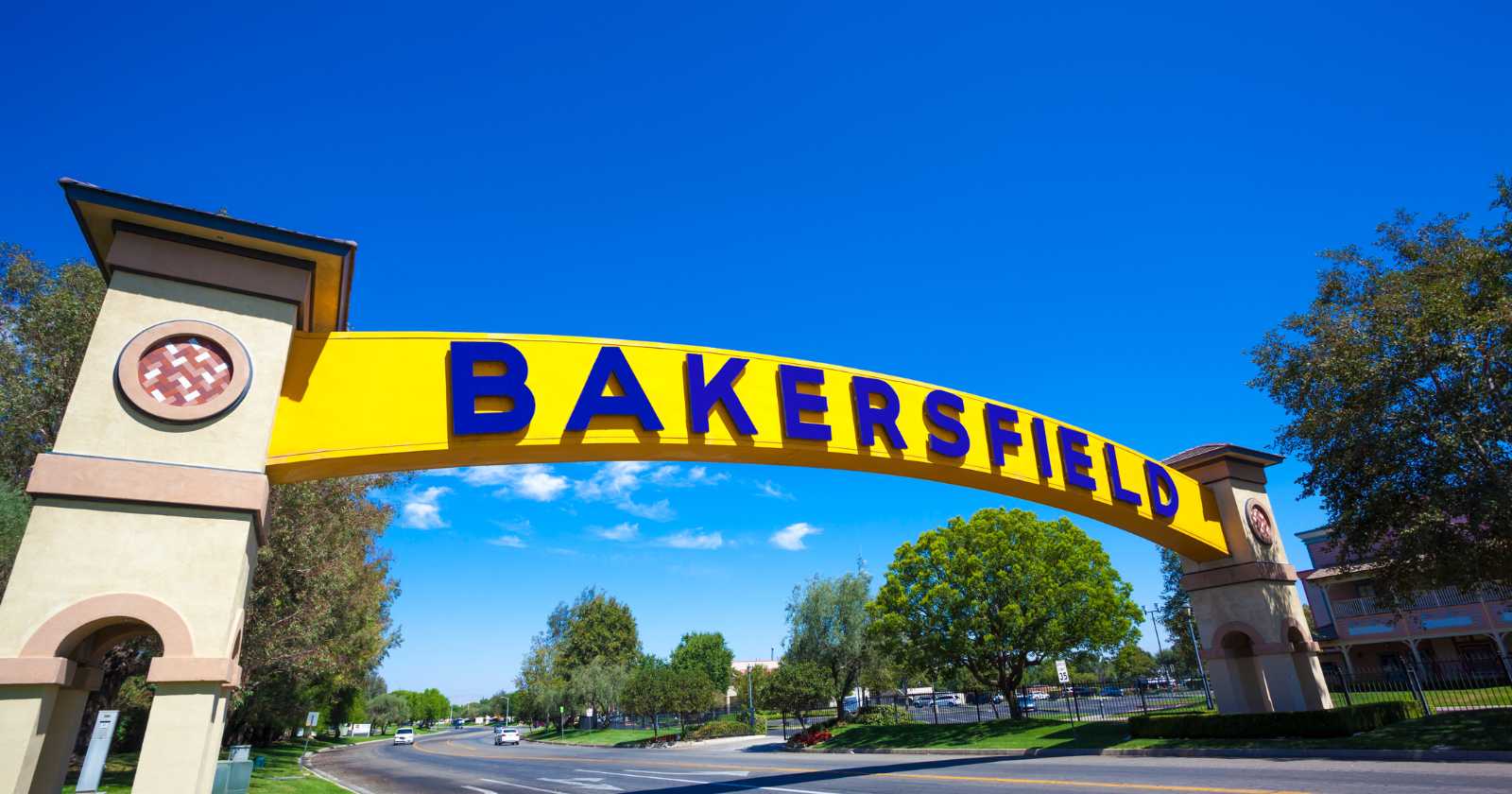 Loan Amounts For Auto Title Loans In Bakersfield
Borrow $10,000 or more with a title loan in Bakersfield when you apply with California Title Loans! We work with local lenders in Kern County that offer cash for your vehicle's equity and you should be able to borrow some money even with a bad credit score! Most applicants with a 2014 or newer vehicle will qualify for at least $2,500 in CA.
There are a few ways to check your vehicle value in California. One way is to look online and get different price points from services that assess the car's price based on local sales. For those who live in Bakersfield, you can meet with a local auto dealer and get a real time quote or estimate for the car's value.
Lending Terms For A Vehicle Title Loan In Bakersfield, CA
The payment terms for car title loans in Bakersfield will vary depending on the lender. Anyone can expect a reasonable payoff term based on the vehicle's resale value and your ability to make monthly payments on the loan. In some circumstances, expect a payoff term to start at four months and extend to 3 years.
Some lenders offer extended payment terms for those who need extra time to repay the loan. The more time you need to pay off the loan, the higher APR you can expect. On the flip side, the quicker you repay the loan, the less you will pay in interest!
Apply Today For Auto Title Loans In Bakersfield
The process is quick and easy if you're ready to apply for title loans in Bakersfield. Call California Title Loans at 1-855-339-1001 or complete our online application to get instant funds for your vehicle equity.
We'll do our best to get your loan processed and underwritten within one business day!
Other Locations In California: