Qualify For Title Loans In San Diego
California Title Loans now offers fast funding for all types of vehicles with an online title loan in San Diego! These equity loans allow anyone to borrow upwards of $15,000 with just the collateral from their car or truck. You won't even need a good credit score to qualify!
Title Loan Requirements in SD
Title loan lenders in CA will require that you have a lien free vehicle that's registered within the state. They may also need you to have a job and proof of income.
Other requirements can include the need for full vehicle insurance, proof that you can repay the amount you borrow, and 3-4 references from past lenders.
Most vehicles that are fully paid off will qualify. However, some companies in SD County will need a vehicle worth $6,000 or more to qualify for the lowest funding amount of $2,500.
Lending Terms For Car Title Loan In San Diego
Payment terms for a title loan in San Diego differ based on underwriting standards, but the typical loan is offered between $2,501 and $15,000 with repayment terms of a few months to 3 years. Online car title loans in CA have an annual percentage rate of around 30%. Remember, the interest rate can go significantly higher than 30% if you borrow more than $10,000. California regulations cap the interest rates in the mid-30s for loans under that amount, but there's no limit above $10,000.
A benefit of this secured loan is that you can pay off the balance early without penalties. By doing this, you'll avoid additional finance charges, and the extra payments will save you money on interest while getting the car title back into your hands.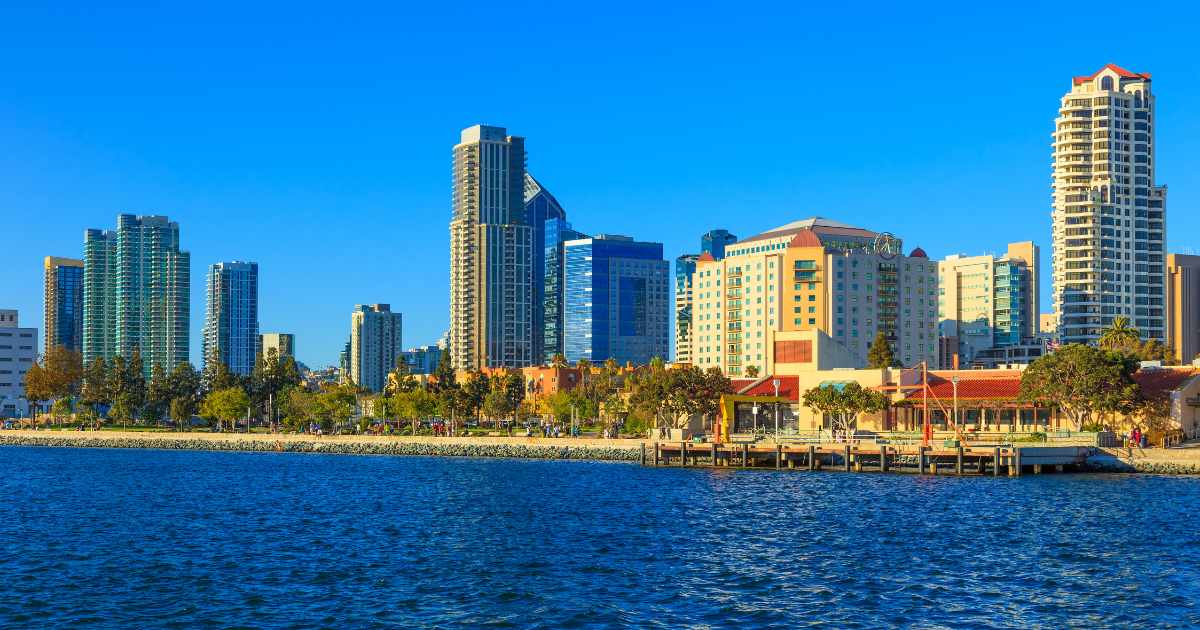 Find A Local Title Loan Lender In San Diego
Several local lenders offer title loans in San Diego. You can search online or apply directly with California Title Loans to get a same day quote with fast funding. Also, look at the many companies offering in person cash funding. It doesn't matter if you live in Del Mar, Escondido, or La Jolla; countless retail companies provide instant approval where you can get the cash that same day!
Title Pawns In San Diego With Bad Credit
These secured loans are available for anyone who's dealing with credit issues! California Title Loans will connect you with a local title pawn company in SD that cares more about your vehicle's equity versus your credit score! Just ensure you're working with a lender that follows applicable title loan lending laws in California.
Review the contract terms carefully, as there may be high interest rates and other finance charges associated with these types of loans. If the APR or fees are too high with your lender, then it only makes sense to move on and compare rates and quotes with other companies that offer title loans in San Diego.
San Diego Title Loans - Apply Online
Apply online with California Title Loans to borrow $2,500 or more with your car's equity. The collateral from your vehicle will be enough to get you qualified, and some customers can qualify in 24 hours or less. Call us at 855-339-1001 to complete an application over the phone!
Other Locations In California: