How to Get
A California Title Loan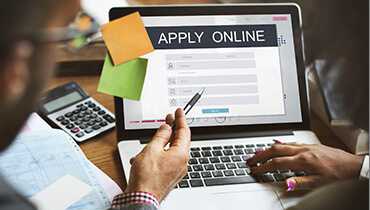 Apply Online or Give Us A Call
There are a few different options available to you when it comes to applying for a title loan. You can apply online through this website or you can call in to the number provided. The online application process will take about 15 minutes to complete. Once you submit the application you will receive a follow up call to confirm if you have been approved. If you decide to call in you can expect the process to last a similar amount of time.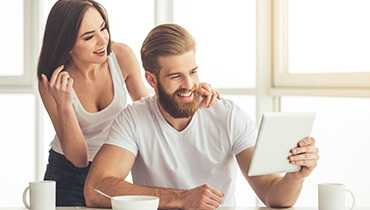 Easy Documentation Process
You may have to submit a few documents after you complete the online application. These documents can include a copy of your California drivers license and pink slip. Some lenders will also want to verify your currently employment status and past credit history. This process can be quick but issues can arise if the vehicle is not completely paid off or if you have past bankruptcies or current title loans outstanding.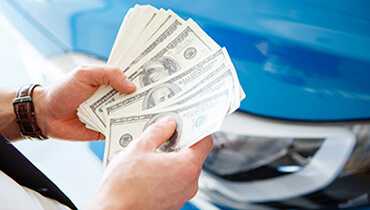 Get Your Money Today!
The process of getting cash for your vehicle in California couldn't be simpler. Once the title loan docs are verified and the car is inspected you can expect a final approval within a short amount of time. Upon the lender signing off you can generally ask for your cash to be sent within 1 business day. The title loan company will need to take possession of your pink slip but that can sometimes be done in person when you pickup the cash.
About Us
We are here to help California residents navigate the process of applying for a online title loan. Many of us have been through this process ourselves and we know how frustrating it can be to get cash for your vehicle. Please take advantage of this site. Use our financial tools and read our title loan blog posts. We are available to answer any questions you may have about the California title loan process.
Our Website Has Everything You Need To Get Approved
It shouldn't be difficult to be approved for a California title loan. It helps to know how the process works and what you can do to increase the odds of approval. That's where we come in. We can help California residents better understand what it takes to get approved. The approval process is much easier once you know what lenders are looking for and what they require. Use this site to increase your knowledge about everything related to title loans in California.
The Qualfiication Process Can Be Quick
Unlike traditional bank loans you can be approved for a car title loan in less than 24 hours.  Most companies will call you to verify information upon receipt of an application.  At this point they can issue preliminary approval contingent on vehicle inspection.
You Don't Need Good Credit To Qualify
Having poor credit is not necessarily a problem when it comes to getting a car title loan in California.  Most lenders value other aspects while underwriting your loan.  These include employment history, vehicle condition and the amount of equity available.
Payoff Your Loan Early With No Penalty
Most legitimate car title loan lenders in California will let you payoff a loan at any time with no prepayment penalty.  This is important at it can save you huge amounts of money over the life of the loan that otherwise would have gone to interest payments.
You Can Keep Driving Your Vehicle
Nearly all title loan companies in California will let you keep possession of your vehicle during the life of the loan.  Be sure your lender is one of these companies! Read the entire contract and make sure they don't put a tracking device on your vehicle.
Latest News From
Our Blog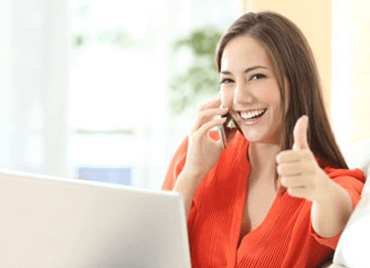 Having a decent credit score is critical when it comes to most types of financing options in California. This is very different with short term loans. Most short term financing is not dependent on having a good credit score. This type of financing includes title loans, payday loans and cash advances. The same is true when it comes to California title pawns. […]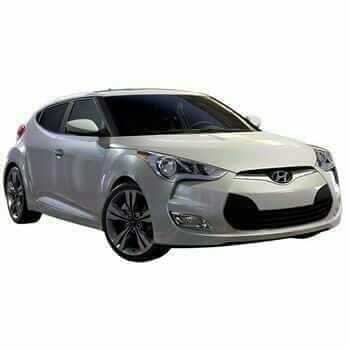 California is the largest State in America.  There are millions of cars on the roads today and many people know they can use the equity in their vehicle to get quick cash.  It is through this backdrop that many car title loan companies have thrived. […]

Frequently
Asked Questions
Where can I apply for a car title loan?
You have a few options when it comes to applying for a car title loan. You can apply online, right at this website. Or you can call in and speak to a rep who can walk you through the process. You can also apply for pink slip financing with your neighborhood equity lender.
What documents do I need when applying online?
It's most important to grab your vehicle's pink slip. You'll also need your drivers license information and relevant vehicle information. Some companies will require information that relates to any past loans and current employment.
I cannot find my pink slip. Do I need this to ensure approval?
It will be a problem if you can't find any record that details the current status of your vehicle's ownership situation. Sometimes you can access this information online. Most DMV's in California will let you look up lost details but it could take a while for them to send a car title.
Do I keep my vehicle if I take out a car title loan?
Most lenders will let you keep driving the vehicle if you take a car title loan in California. They understand you wouldn't be able to get to work and pay back the loan without proper transportation. Check with your lender to ensure this is the case.
Do I need good credit to qualify for a car title loan?
The good news is that you don't need good credit to gain approval for financing in California. These online title loans carry high interest rates and fees but that's because the lenders don't put much emphasis on your credit history or past lending decisions.
What timeframe am I looking at for a title loan approval?
Most online companies in California can approve you for a title loan within 24 hours. This means they will process your application and visually inspect the vehicle. Once they've given final approval you can expect to get cash within one business day.
16027 Brookhurst St. Suite I-625, Fountain Valley, CA 92708
support@californiatitleloans.org
Phone: 213-867-4911