Irvine residents may wonder if they are even legal regarding title loans. The good news is that these types of secured loans are legal in Irvine and across California. However, there are some things you need to know before you apply for a loan and settle on your lending terms.
First, you should only consider taking out a title loan if you need the money and have no other options. A typical vehicle equity loan comes with high rates and fees, making this funding quite expensive.
Before applying with us for a loan, you should also shop around at different lenders to compare rates and terms. This will help you find the best deal possible and give you peace of mind that you're getting a fair payoff term with a local lender in California that you can trust.
What You Need To Apply For A Title Loan In Irvine
The title for your car – must be in your name and fully paid off.
Your vehicle registration and insurance details with updated information
Your driver's license or other California ID to verify your personal information.
Proof of income, such as employment pay stubs or bank statements.
Once you have all this information, you can complete an application online with California Title Loans or at a lender's office anywhere in Irvine. The time it takes to underwrite and process your file is not long, and most borrowers can complete the vehicle inspection and contract signing in less than an hour. Once your initial application is approved, you'll be able to get the money you need within 24 hours – sometimes even sooner if you have all the documents together!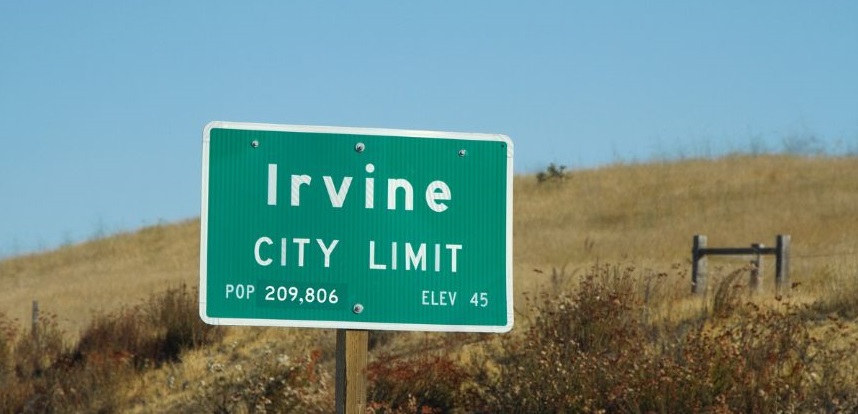 Can I Qualify For Irvine Title Loans With Poor Credit
The best thing about vehicle title loans is that they're available to nearly anyone with a car that's paid off, regardless of their credit score. In addition, finance lenders understand that people looking for secured loans likely have credit issues. It only becomes a problem if you have an existing secured loan, are currently in bankruptcy, or are dealing with repossession from a previous lender. So, even if you have poor credit or no recent credit history, you can still qualify for a loan, and the odds are your credit history won't even be a factor.
When looking for the best terms and payments, it's important to remember that the interest rate is just one factor. It would be best if you also looked at the length of the loan and the fees charged by the lender for early payoffs and late payments. For example, some lenders may charge an origination fee while others do not. You'll want to compare these factors to find the best deal possible on your title loan in Irvine!
What Else To Know About Irvine Title Loans
As with any loan, it's essential to read over the terms and conditions before signing anything. This includes understanding the repayment schedule, interest rates, fees, and other charges associated with your loan. It's also important to remember that if you default on your loan, the lender can repossess your car. So, it's essential that you only borrow an amount of money that you know you can comfortably repay.
Also, anyone local can tell you that Irvine is one of the many cities that make up Southern California. Just because you can't find a lender near you doesn't always mean you won't get an effective lending quote. It may turn out that a title loan company in Los Angeles can offer a lower rate with a quicker payment term, and that's not a problem. You don't need to settle on a company close to you or your city. Any finance lender in CA can fund your loan!
Apply Online Or Directly With A Local Title Lender In Irvine
If you're looking for the best deals on title loans in Irvine, comparing offers from multiple lenders is essential. You can do this easily by applying online with California Title Loans. We work with a network of lenders across the state competing for your business, so you're sure to get the best terms possible on your loan! The best part of this is that dozens of lenders in Long Beach and surrounding cities work with people in neighboring Orange County! So why submit your application with just one company when you can get multiple quotes and estimates for your vehicle equity loan?
You can also apply directly with a local lender. This may be a good option if you prefer to deal with someone face-to-face or if you need the money quickly and don't want to wait for an online application to be processed. Some companies in Southern California can process your application that same day, and there's a high likelihood they can get you cash right after you're approved!
Whatever option you choose, compare rates and terms before settling on a loan to ensure you're getting the best deal and not taking on more debt you don't need! California Title Loans can give you different options, and if it turns out that a car collateral loan isn't right for your situation, we'll let you know! We also take applications for online loans in Victorville and Riverside, so feel free to apply with us if you live in those parts of Southern California. Contact us anytime to find out how much your vehicle is worth, and we'll start processing your application for a title loan in Irvine!