How To Get A Title Loan In California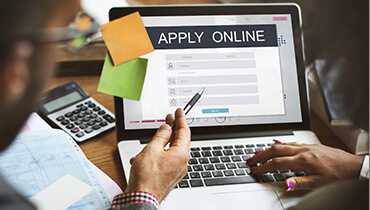 Apply For A Title Loan Online
A few options are available to you when applying for a car title loan in California. You can fill out your info online through this website or call the number provided. The online application will take about 15 minutes to complete. Once you submit an application, you will receive a follow-up call to confirm if you're approved and what the loan amount is. If you decide to call in, you can expect the call to last a similar amount of time.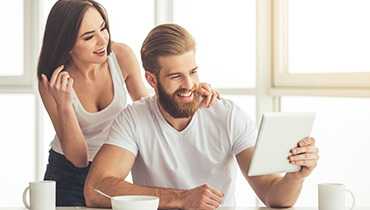 Easy Documentation Process
You may have to submit a few documents after you complete the online application. These documents can include a copy of your California driver's license, the vehicle's pink slip, and proof of income. Some companies may want to verify your employment status and credit history. This underwriting process is quick, but issues can arise if the car is not completely paid off or if you have past bankruptcies or current title loans.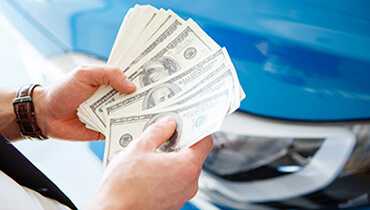 Get Your Money Today!
Getting cash for your vehicle in California couldn't be more straightforward. Once the title loan docs are verified and the car is inspected, you can expect a final approval within a short amount of time. Upon the lender signing off, you can generally ask for your cash within one business day. The lender will need to take possession of your pink slip and verify the vehicle's condition. This process can sometimes be done in person when you pick up the cash.
About Us
Here at California Title Loans, we know what it takes to get approved for online financing here in California. We've all been in a situation where we needed cash in a short amount of time. We understand the need for title loans online, and it should be easy to get approved! Our site is geared towards consumers in California, and we can get you qualified for the amount and terms you deserve. Feel free to explore our site and use the many resources that are available to you. Don't hesitate to ask questions about secured loans or leave feedback on how we can better help you.
Fast & Simple Title Loans Online
It shouldn't be challenging to get an auto title loan in California. But it helps to know how the process works and what you can do to increase the odds of approval. That's where we come in. We can help residents better understand what it takes to get approved. Underwriting for equity loans is much different from if you were looking for a payday loan or cash advance. The approval process is much easier once you know what lenders are looking for and what they need. Use our lending resources to increase your knowledge about everything related to online lending in California. We can get you approved for a title loan near you!
Quick Approval For An Online Loan
Unlike bank loans, you can get guaranteed approval for car title loans in less than 24 hours. Most companies will call to verify information upon receipt of an online form or application. At this point, they can issue preliminary approval contingent on vehicle inspection.
Bad Credit Is Ok With Car Title Loans
Bad credit is not necessarily a problem when getting online car title loans in California. Most lenders value other aspects while underwriting your loan. These include employment history, vehicle condition, ability to repay the balance, and the equity available in your car.
Payoff Your Loan Early With No Penalty
Most legitimate car title loan lenders in California will allow you to pay off a loan at any time with no prepayment penalty. This is important as it can save you vast amounts of money over the entire loan term that otherwise would have gone to interest payments.
Keep Driving Your Car In California
Nearly all online title loan companies in California will let you keep possession of your car during the life of the loan. Be sure your lender is one of these companies! Read the entire contract and ensure they don't put a tracking device on your car.
Title Loans In California - Common Questions
Where in California can I find car title loans near me?
You have options for getting a car title loan near you in California. You can apply online for a loan amount that's based on your vehicle's equity. Or call in and speak to customer service. You can also apply for a secured loan with a licensed direct lender near you, or ask friends or family for a loan to avoid a high APR. After finding a lender you can decide on the minimum loan amount and the amount to pay each month.
What documents do I need when applying online?
It's most important to grab your vehicle's pink slip. You'll also need your driver's license information and relevant vehicle information. Some companies will require information that relates to any past loans and current employment, in addition to references from family members or your employer. Contact customer service about the loan application process to get a detailed list of required documents.
Do I need a vehicle to be approved for a title loan?
Yes, you will need proof of vehicle ownership to get a title loan. It's a problem if you can't find any record that details the current status of your vehicle's ownership situation. Sometimes you can see this information online. Most DMV's in California will let you look up lost details, but it could take a while for them to send the pink slip. Good luck getting an appointment in Los Angeles or the Bay Area! You can always take out an online payday loan if you can't find your vehicle title.
Can I keep my vehicle if I take out a car title loan?
Most large title loan lenders will let you keep driving the vehicle. Some title pawn companies will need assurances and may require a GPS tracking device, but typically the pink slip will be enough security for them. They understand you wouldn't be able to get to work and pay back the loan without proper transportation. Check with your lender to make sure this is the case. It's vital that you make your monthly payments on time to avoid any chance of losing your vehicle to a repossession.
Can I get an online title loan with bad credit?
You don't need good credit to qualify for an online title loan in California. These loans have high interest rates and fees because you're handing over your auto title as collateral. That's why lenders don't put much emphasis on your credit score history or past lending decisions. You still need to disclose your credit history on your loan application; some firms may still have issues with bad credit. However, most lenders will be okay knowing you are actively employed with a clear pink slip.
What's the time frame for online approval?
Companies that offer car title loans in California can get you approved within 24 hours. This means they will process your application and visually inspect the vehicle. Once they've given final approval, you can expect to get money within one business day. Applicants that live in metro areas like Los Angeles and San Francisco can also reach out to various local lenders. By doing this, you can meet face to face and possibly get a better understanding of how car title loans in California work.
How does a title pawn work?
A title pawn functions like a typical title loan, where you can get quick money with just your car title. A title pawn lets you get a cash advance; all that's required is you hand over the auto title as collateral for the loan. With most auto pawns; we will be noted or authorized as the lien holder and hold on to the title for the life of the loan. Once the title pawn loan has been paid off we will release the pink slip back to you.
What are the income requirements for a title loan?
The minimum monthly income required for a title loan will vary by state. In California, it's around $1,500 and can be more for larger loan amounts. You will need to prove that source of income and show employment records or other proof of how you get paid. There are always exceptions to the income requirements, and you can substitute with other income sources like retirement or disability.
2102 Business Center Dr. Suite 130, Irvine, CA 92612
support@californiatitleloans.org
Phone: 855-339-1001