When you apply for an online title loan, you are often asked to attach your proof of income along with the other set of documents. This information is required by most lenders to make sure you can pay back the loan in full.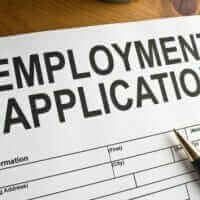 But how can a person provide income verification when they don't have a financially stable job? Another issue that often comes up is how can someone qualify if they work part time or run their own business? Well, the good news is that you can still apply for a car title loan and get approved for one! Just like a normal loan application, you will have to prove that the title is free and clear. That means you own the vehicle and there are no other liens attached to the pink slip. It can take a while to process the DMV paperwork here in California and that's where most of the delays take place. As an example, the Los Angeles DMV is notorious for 3-4 hour wait times and often you must deal with that to get the necessary documents. For the most part, you can get cash within less than a couple of hours after you deal with the CA state paperwork! This includes situations where you want to apply for a title loan with no income verification. Even if you're unemployed or don't have a job, a lender will likely look past those issues and instead concentrate on the available vehicle equity.
Title Loans With No Income Verification
Most auto title loan companies near you in California have a high interest rate that's priced into the quote. The lender knows most borrowers are going this route because they have trouble proving their income or other bad credit issues. Just because you work for yourself doesn't mean you shouldn't qualify for an online title loan! On the contrary, opting for a bank or credit union loan will only take away your time. It is always advisable to go for an online title loan as it allows you the flexibility of time. You can consider them as a quick cash solution. If unemployed, it is safe to say that the cash flow is narrower than expected. Meaning you can't pay bills, be it a mortgage, medical expenses, other utilities, etc.
If an emergency does pop up out of nowhere, then you can always use a short term loan to cover any unnecessary expenses. Car title loan companies make use of the car's value in the role of its collateral. Therefore, the bank knows it will be paid back either with the fees being paid or with the car that is provided. As long as the bank is getting paid, a car title loan can be obtained without showing your proof of income. A set of documents will be required by most California title loan companies to verify you are who the contract says you are. Most of these documents are inclusive of proof of age (must at least be the age of 18 or above). The documents needed are an ID issued by the government, proof of the original title of the vehicle, residence documents and financial documents. Examples of financial documents can include bank statements and or various account snapshots. It also must be verified that there are no liens on the vehicle. If you have all of these in your possession, then you are good to go.
Don't hesitate to apply for car title loans. Even if you can't verify your employment!
But first, you need to find a credible car title loan company in California.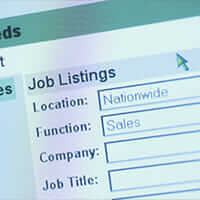 Look for a service that has rates and terms you need to pay off the full amount quickly. In most cases, you are charged a fee and pay third party partners. The range of the fees varies from each service but it's typical with most loan servicing agreements. They may start from 25 dollars leading up to 100 dollars. Overall the process is quite convenient is completed at a rapid pace. It's quick because the title loans for a car are short term loans. Lenders will tack on high rates because they know this is the last funding option. Compare an online title loan to a personal advance where the bank will spend hours checking your credit report and work history. It is true that the interest rates will be higher than other companies in California. On the bright side, we can see that most vehicle equity loans end quickly.