Qualify For An Online Title Loan In Stockton
California Title Loans offers an easy way to get approved for a same day cash loan. With a car title loan you don't need excellent credit to qualify and anyone with a paid off vehicle can qualify for $2,000 or more. These loans are great for anyone in Stockton, as you can often complete the processing and underwriting online and then meet with a local lender anywhere in San Joaquin County to get your funds!
You'll need a lien free car title and proof of income to qualify for a car title loan in California. The car's title must reflect you as the sole owner, and there can't be a lienholder or cosigner noted on the pink slip. You can verify income with payment stubs from your employer or bank records that show your monthly income. We need to know that you have a vehicle that's in your name and paid off, and proof that you can afford the expected monthly payments for your loan.
Some companies will also require an in-person vehicle inspection. This means your car will be appraised to ensure it reflects the current resale value of comparable cars in Stockton. The inspection takes less than 30 minutes and can typically be done at a licensed location anywhere in the state or at your home or office.
Apply Online With California Title Loans
Are you interested in how much you can get from a Stockton title loan company? Here at California Title Loans, we'll take your information online or over the phone and connect with local lenders to offer a quote based on your lending profile. You'll get a loan estimate within 30 minutes of applying with us and you should have multiple interest rate and repayment options.
We can also connect you with direct lenders near you in Stockton that offer in person funding. That means you'll get processed and underwritten online, sign the paperwork, and get your cash in a neighborhood nearby. Some companies can wire the money to your bank account or debit card, but that often takes 1-2 business days.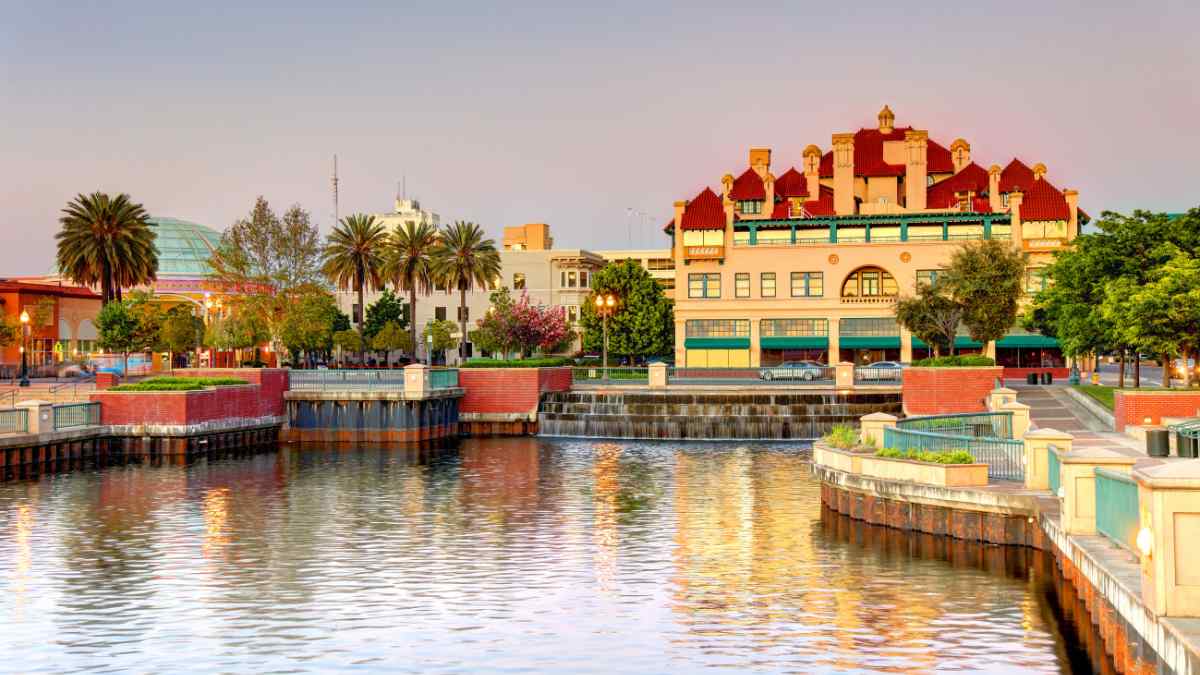 Loan Amounts & Interest With Stockton Title Loans
Just because you have poor credit doesn't mean you can't get an online title loan in Stockton! In response to recent interest rate caps in CA, we see most companies in Stockton now offer access to title loans of $2,500 to $10,000 with an APR of 25% - 36%. That may seem high compared to bank loans with rates under 10%. But remember, a title loan is designed for someone with poor credit and these title loans are affordable and effective, especially versus payday loans that have rates far above 40%!
Your loan amount depends on the current resale value of your vehicle in CA and you should be able to borrow around half of the total equity in your car. So a car or truck worth $20,000 can lead to loan amounts of $9,000 or more. The repayment terms and monthly payments are often up to you and can be broken down over months or years. So whatever amount fits into your budget and makes sense for the lender will likely work for both parties.
Keep Your Keys & Get Back On Track With A Title Loan
There's no longer a need to give up your keys when you get a car title loan. This is not a vehicle pawn; you don't need to give up day to day use of your car when you get an online title loan! Instead, use your car's pink slip as a collateral loan on a vehicle and borrow $2,500 or more. Then, you can keep driving your car as you please while making the fixed monthly payments!
People in Stockton take out a title loan when they have few other lending options. Yes, these title pawns have high interest rates. But how else can you get back on track if no one will talk to you because of poor credit? California Title Loans offers an effective way to pay for emergency expenses and you should qualify with a clean and clear car title.
Get on track and funded today with California Title Loans. Apply online or call 855-339-1001; there's a decent chance you'll qualify for same-day approval and funding. We work with customers in Stockton and throughout the San Joaquin Valley and we know what it takes to get approved for a title loan!
Other Locations In California: