California Title Loans - Our Company Values & History
We're here to help you stay informed about car title loans in California. There are always going to be new changes that affect title loan lending in CA. Whether it's regulatory or individual lender changes, knowing how these changes may affect your lending offers is essential.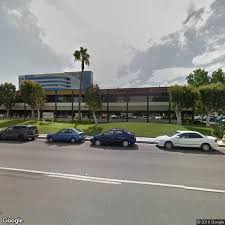 That's right; there's much to know about lending and borrowing requirements. Start with the basics to understand if a car title loan is the best choice for financing.
The benefits of working with California Title Loans are straightforward. When you apply with our company you'll receive access to quick cash that most banks or credit unions won't offer. In most cases, having poor credit doesn't mean you will face rejection. The drawbacks are lesser-known but important. Missing a payment can lead to repossession. Interest rates and fees on title loans are high. Take these things into consideration when debating your financial options. No matter your situation, we will get you the best terms for your car title loan in California.
Are you looking for equity financing for your boat or motorcycle? That's no problem, and it's becoming increasingly popular as borrowers use different items as collateral. Many lenders throughout California offer title loans based on the equity of your boat or motorcycle. Besides vehicle equity loans, we can find other sources of financing for you if a pink slip loan isn't right for you. These different types of financing include personal loans and vehicle registration loans ranging from a few hundred dollars to well over ten thousand.
Many consumers end up at our site because there aren't as many online financing options in neighboring states like Nevada or Arizona. Or some people are local, but their state of residence is elsewhere. Either way, we'll point you in the right direction so you can better understand how title loans work in your state!
Count on our knowledgeable title loan service reps to help you make the best decision.
Getting an online car title loan in California isn't always the best or easiest decision. Plenty of other options available to most consumers would be better than taking out a vehicle equity loan. For example, you should always consider a bank loan or borrowing money from friends before applying for a title loan with no inspection.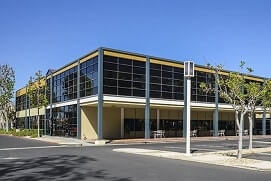 Use our site to make the best decision for your lending needs. We aim to give California residents the latest news and information about regulations. As with all important financial matters, check with your state regulator before signing off on an online car title loan in California. State and local legislation is always changing. It's best to familiarize yourself with the current rules about title loans.
After reading everything we listed above, you should better understand what we do and how a car title loan can help you. Rest assured, we can get you the best rates and terms for a same day loan. Take a few minutes and check out the California Title Loans homepage. By inputting your vehicle and contact information, you'll get a detailed quote that spells out our terms and rates.