Are you in a situation where you need cash but can't get approval from a traditional finance lender? Consider a car equity loan to get cash with your vehicle as collateral in scenarios like this. These loans have become easier to get over the past few years as car values have increased and the reliance on your credit history for fast approval has decreased during the same period. Finding an auto equity loan near me doesn't take much, and most borrowers can qualify for a loan in less than 24 hours!
How Do Auto Equity Loans Work, And How To Qualify
Not all equity lenders are the same, and you should expect different requirements from auto equity lenders. Expect fast approval for a vehicle with a clean title (meaning it doesn't have any liens) with an appraised value of $4,000 or more. Borrowers need to meet basic income requirements for a car title loan, such as having an active checking account, and a stable source of income such as disability benefits, retirement income, or employment records.
The approval process is simple, and California Title Loans offers an online application that can be completed in minutes. Once we receive your information, we will contact you to review the documents and arrange a time to inspect the car. Some title loan lenders in Los Angeles or San Diego may require additional documentation and paperwork from the DMV to verify the exact equity in your vehicle.
Where Can I Find Car Equity Loans Near Me?
Most borrowers can get approved quickly for these loans with lenders nationwide. However, if you have limited options due to poor credit history or other issues, searching online with many more choices at your fingertips may make sense. With just a few simple clicks, you can apply online through an auto equity loan near me and receive an approval within 60 minutes or less! You can start applying for an equity loan on a car with an easy-to-follow online application. Here at California Title Loans, we can take your application any time of the day. An agent will follow up with you to confirm the equity in your vehicle and other underwriting details.
If you don't want to deal with the hassle of applying online, then most auto equity lenders near me can get you approved with little hassle. Remember, the exact type of your secured title loan and the terms of your approval may vary based on your credit history, vehicle value, and other factors. Be sure to shop around initially to find out which lenders have a good reputation for helping people looking for fast cash with their vehicles as collateral. They aren't just interested in high-interest rates and fees.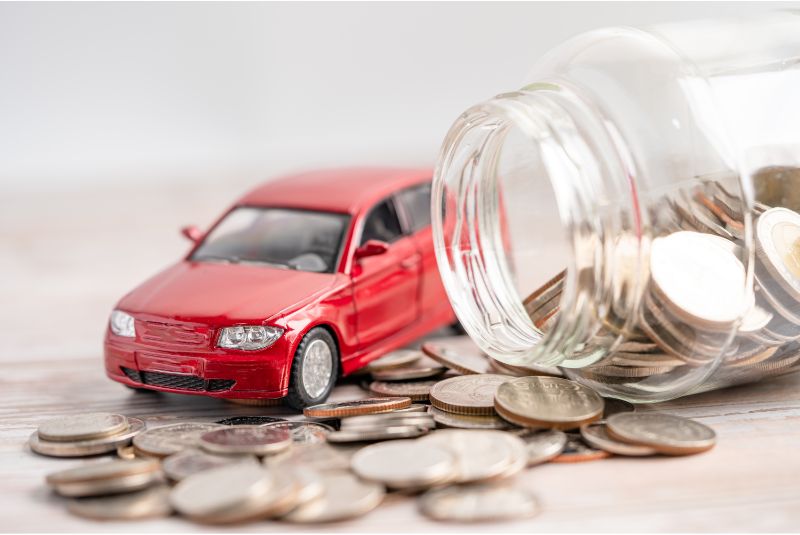 Auto Equity Loans With Bad Credit - How To Get Approved
Many borrowers must realize that bad credit can be a significant obstacle for those who need money quickly. However, there are car equity lenders throughout the US who will work with people with poor credit and allow them to get approved while still getting competitive rates. If you use it responsibly, a car equity loan with bad credit is a great way to help you rebuild your credit history. These loans typically require collateral and may not be available everywhere, so shop around online or ask us about options in CA!
There are more than a few ways to get emergency cash, but California Title Loans can help f you're looking for a reliable option to get you fast cash with a vehicle collateral loan!
Benefits And Drawbacks Of Online Vehicle Equity Loans
Benefits An Advantages Of Auto Equity Loans
Equity Loans Are Convenient - Borrowers often need a fast way to get cash, and equity loans can do just that. This secured loan is straightforward because you only need to hand over the paperwork, sign the title, and then drive your car home with cash.
No Credit Check - Unlike unsecured loans requiring credit checks, most vehicle title loans have little to no credit requirements. This makes them an excellent option for people with bad credit.
Keep Your Car - Auto equity title loans are different from title pawns. You don't need to give the lender your vehicle. Instead, they hold the car's title as collateral.
Disadvantages And Drawbacks Of Using Your Vehicle Equity As Collateral For A Loan
High Interest Rates (APR) - One of the most significant drawbacks to getting a vehicle title loan is that they typically come with extremely high interest rates and fees. Compare rates with different equity loan companies to get a more manageable APR.
Repossession - There's a real risk of losing your car if you miss payments and fall behind on the loan. While you have time to get your vehicle back if your lender takes it, that's not where you want to be, and you should never get to a place where you can't make the minimum payments.
The Bottom Line About Auto Equity Loans without a clear title
If you're looking for fast and convenient financing options, check out our online equity lending options without a clear title at California Title Loans. We can take your online application at any time of the day, or you can call us at 855-339-1001 to get a jumpstart on your application over the phone. Find out exactly how much cash you can borrow with a loan using your car's equity!