As with any lending offer, you first need to know the laws and regulations that regulate your lender. By making yourself aware of the state laws in California, you can better understand the current limits and fees that are applicable in the state.  It's our goal at California Title Loans to provide you with the most up-to-date regulations regarding title loans in CA.
The California State Assembly has passed AB 539, the Fair Access To Credit Act. This bill was signed by the Governor late in 2019 and was fully implemented across the state in January 2020. Assembly Bill 539 promises to radically change the lending environment. This law sets interest rate caps on all loans between $2,500 and $10,000. This includes installment loans, payday loans, and title loans. These new rules have brought about big changes in California as many large lenders have limited the loans they provide.  Check back often throughout 2023, as we will update this page with new information on AB 539 when it becomes available.
What To Know About Title Loan Requirements & Regulations In CA
Are you considering getting a car title loan or any other personal loan? If so, you need to first understand the various State laws and regulations that apply to residents looking for a secured loan. California has recently been the center of attention regarding short term lending.
With most car title loans in California, you get cash from a licensed direct lender. That company will then hold the clear title to your vehicle if you don't pay them back. Your vehicle will be held as collateral in this scenario, helping you to secure the loan. Secured loans are generally easy to get as long as you have equity in a vehicle. Most borrowers can get funding regardless of their credit card rating.
California does not have specific title loan requirements when compared to other states. That means they fall under the restrictions already in place for payday and installment loans.  With most cash advances, you will have small loan amounts as they're unsecured forms of borrowing. An online title loan is provided for thousands of dollars as a vehicle's pink slip backs the loan. There are no specific details or breakdowns for what kind of car a lender will accept. However, most lenders prefer vehicles under ten years old.
Many of the largest online title loan companies will use the car's current resale value to determine a finance amount. If it's a vintage car, the regular rules may not apply. California title loan laws don't specify what creditors may require for collateral or underwriting. This lack of stipulations gives creditors freedom to create their own rules according to their preferences. This can be viewed in different ways. But it often leads to more flexibility with finance terms and loan length.
Minimum Loan Amounts and California Title Loan Interest Rates
In California, state laws dictate that $2,500 is the minimum amount you can borrow from most licensed finance companies. Anything under that amount won't apply to getting a car title loan. Finance charges on most of these loans are usually very high. Much like a cash advance and payday loans, finance charges are high, and it's important to pay the loan off early. Besides, California law doesn't limit how much the creditors can charge. There is no charging limit on loans that exceed the $2,500 amount. When you search for any title loan company near me you will often see a limit that equals a certain percentage of the vehicle's total equity.
For instance, if you take exactly $2,500, the creditor may charge either $50 or up to 5% of that amount. Also, any amount that exceeds $4,999 won't have a capped interest rate. Regarding other costs, the lender may charge processing and administrative fees. The law requires them to inform you of the total amount with all the fees and the interest rate they are charging you before signing the contract. These rates and fees will mirror the charges you see with most payday loans issued in the state.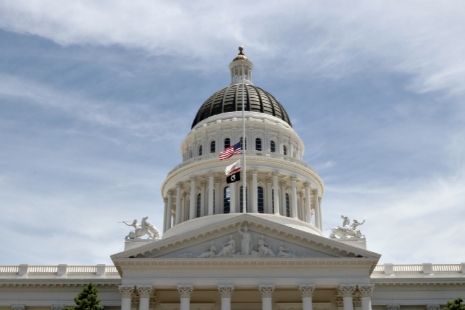 The Risk of Default and Repossession of Vehicle From A Title Loan Lender
Repossession can take place once there is a breach of contract. Your vehicle can be taken anywhere in California if you miss a loan payment.  It can also happen if the lender finds out the information you gave them isn't valid. While this is serious, most legitimate pink slip lenders don't want to go this route. Many companies that promote title loans online will try to work with you. Some will attempt to set up alternate payment plans so that you can get back on track. If you miss a payment, you might have a certain amount of time before repossession takes place. That way, you can keep your vehicle by catching up on what you owe.
According to California repossession laws, the creditor can take the vehicle as soon as payment is one day late. Besides, the creditor isn't obliged to give you prior notice that they are taking your car. All in all, the specific terms should be in your contract. Make sure you read it and understand it completely. That way, you'll reduce the risk of failing to abide by the contract. Contact your lender if issues arise and you can't make a payment on a CA auto equity loan!
Title Loan Default & Repossession Laws In CA 
If an online title lender takes your car, there are certain rules and laws they need to follow in California. They must notify you within 48 hours after repossession and tell you where the vehicle is and what you need to do to get it back. You will have 60 days before the can sell your vehicle at an auction.
A title loan company in California must inform you about their intent to sell your car with at least 15 days' notice. You should receive the notification within 60 days after the repossession. At this point, you can request a hold or "delay" on the sale for 10 days as you work to get the vehicle back. Also, the lender needs to cut you a check for any amount above what you owe them after they sell the vehicle. On the flip side, you will still owe your lender if the car sells for less than the current loan amount!