If you're looking for title loans in Long Beach, there are a few things to understand to get the best lending terms. First, work with a company like California Title Loans that can match your request with multiple lending companies. That way, you can find a direct lender near you and get the best interest rates. Also, it's not a big deal if you have poor credit, as most title loan providers base your underwriting on the car's equity, not the FICO score.
However, you can still find online title loans in Long Beach with reasonable rates and terms, even with a bad credit history score. The amount you finance is primarily based on your vehicle's equity value. So be sure to apply using a lien free vehicle that's worth $2,000 or more.
Requirements For Online Car Title Loans In Long Beach, CA
You must own your vehicle outright to be approved for a ca title loan in Long Beach. The pink slip has to be in your name with no liens against it and you can't have any cosigners. You need proof of employment, full insurance coverage, valid vehicle registration, and a valid driver's license in CA.
How Much Money Can I Get From An Auto Title Loan Company In Long Beach?
The funding amount from a title loan online will always depend on the car's current resale value in California. Expect to get 35 - 50%  of the wholesale value of your vehicle from an equity loan. Loan amounts between $2,501 and $15,000 can vary and depend on the car's condition and other factors, like the current resale figures for comparable sales in Long Beach. Cars are worth more than ever these days and you may be surprised to see how much equity has been built up with your vehicle!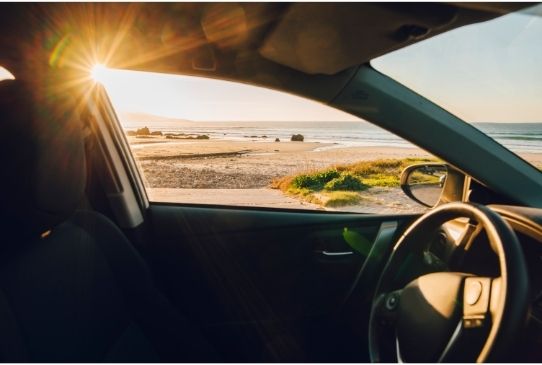 What Are The Interest Rates And Fees For Title Loans In Long Beach?
Interest rates in Long Beach range from 30-36% for title loan amounts under $10,000. Some lenders may also charge additional fees, such as a processing fee or prepayment penalty. Be sure to ask about all costs before taking out a title loan so there are no surprises at any time.
As with any high interest loan, it's best to shop around and compare terms and fees with more than one company. That way, you can find the best deal and even get your current finance lender to lower your rate based on other companies' offerings
Get Started Now On An Application For Online Title loans In Long Beach, CA
Are you ready to see how much money you can get with an online title loan in Long Beach? Fill out the quick and easy online application from California Title Loans or call us at 855-339-1001 to complete an application over the phone. One of our specialists will contact you a few minutes after the application is submitted to update you on the status and finalize the lending info. You could have cash in hand in as little as 24 hours from now!