Applying for an online title loan in San Jose, CA is quick and easy. You can complete the entire application online in just a few minutes and after that, it doesn't take long at all to get a good amount of cash for your vehicle. The best part is that you don't need a perfect credit score and you should be able to qualify for a secured loan with a paid off car. Unlike personal loan companies, you don't need to deal with the hassle of a strenuous credit check and there's not much else required other than your car's title.
4 Simple Steps To Get Online Title Loans In San Jose CA
Fill out an online application with California Title Loans. This takes just a few minutes and you only need to provide some basic information about yourself and your vehicle. Some companies may also request additional vehicle information that can include mileage, make, and model and there may be a quick inspection requirement. All of this can be helpful to narrow down an estimated loan amount based on how much the vehicle's resale value is in San Jose.
You can also apply directly in person at any finance lending location in Santa Clara County and most companies will take applications over the phone. Whichever option you choose to apply it shouldn't take longer than 10 minutes and then you move on to the processing and underwriting steps.
Submit the required documents and paperwork. Once your application is approved, you will need to send in some additional documentation, including proof of income and your vehicle title. The title loan lending requirements are sometimes different in San Jose versus other parts of the state and it's important to know what's currently required. The car's title needs to be lien free and you can be the only listed owner. You can't have any loans outstanding and the title must be in your name. The title is used as collateral for the loan so the lender knows they can sell the car if you can't repay the loan.
After reviewing your documentation, the underwriting team will verify everything is accurate and that you meet their qualifications for a title loan. If approved, you'll be asked to sign a few loan documents and then you're ready for the next step.
Complete the vehicle inspection and sign your loan contract. In order to finalize your loan, you will need to pass a vehicle inspection and provide any other requested information. Title loan companies in San Jose will be ok with having the vehicle inspected at a local office or it can be completed at your home. During the inspection, a licensed representative will look for any damage to the vehicle and take note of the car's year, make, model and mileage.
Once the inspection is complete you'll be asked to sign your loan contract that outlines all the terms and conditions of your title loan. Be sure to read everything over before signing so there are no surprises later on. Also, reach out to your lender one last time to see if there's any chance the interest rate or financing terms can be improved at all. It doesn't hurt to ask!
Get your cash or have it deposited into your bank account. The last step is to get your cash! For most people, this means coming into a title loan office in San Jose CA to pick up their money and this is often the easiest most convenient way for fast cash. Sometimes, a lender can hand over money just minutes after you're approved for title loans in San Jose! If you're not local or would prefer not to leave home, many companies will deposit the funds directly into your bank account through ACH or bank wire. Either way, you choose, you should have access to your title loan cash within 24 hours of when you first applied.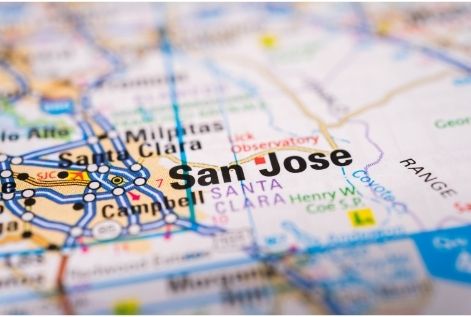 Other Things To Know About Online Car Title Loans In San Jose
Did you know that you can qualify for title loans with poor credit or even if you have no credit history at all? The reason for this is that title loans are secured with your vehicle title and not your credit score. In other words, lenders don't care as much if you missed a few payments on some credit cards or defaulted on a bank loan in the past. So as long as you own a qualifying car with a clean title, you should be able to get approved for online title loans in San Jose, CA.
Vehicle equity loans are meant to be short-term solutions to financial emergencies and not long-term debt solutions. That's why most title loans have terms that last a year or less. If you need longer to repay the loan, many lenders will work with you on title loan extension but this isn't always the case.
If you do decide to take out a title loan in San Jose or anywhere else for that matter, just remember to stay within your budget and only borrow what you actually need. Don't hesitate to use our car title loan estimate calculator to see what different payment amounts and terms to expect. Try to pay off the loan early and avoid working with a company that wants to charge a prepayment penalty for early payoffs.
Contact us anytime if you're ready to get started on an application for auto title loans in San Jose. The highly trained team at California Title Loans is here to help break down the loan application and we can answer any other relevant questions you may have.