If you need a quick and easy way to borrow money in Sacramento, a car title loan could be a good option. With a title loan, you can use your car as collateral to borrow up to $5,000. Unlike a traditional bank loan, you don't need perfect credit to qualify. The best part is you can get cash quickly. Most lenders in California can send the funds straight to a bank account in one business day. The timeframe can be even quicker if you want to pick up the funding amount from a company that offers in person funding!
What Are The Lending Amounts For Sacramento Car Title Loans
Depending on the condition and resale value of the vehicle, you can expect to see loans between $800 and $15,000 in Sacramento. Most lenders will allow you to borrow up to 50% of the value of your vehicle. So, if your car is worth $10,000, you could potentially borrow up to $5,000 and sometimes more if your vehicle has no issues during the inspection.
To determine your car's value, an underwriter will look to an online valuation service. The underwriter will also inspect your vehicle to make sure there is no major damage or problems that would devalue the car.
What Do I Need To Qualify For Car Title Loans In Sacramento?
To qualify for vehicle title loans in Sacramento, you need to have a car that's paid off or almost paid off. You'll also need to have a lien free title with no loans attached to it. If you still owe money on your car, you might still qualify, but the amount you can borrow will be limited.
You'll need to provide some basic information about yourself and your vehicle when you apply for a title loan. Most lenders will require proof of income, proof of residency, and your driver's license.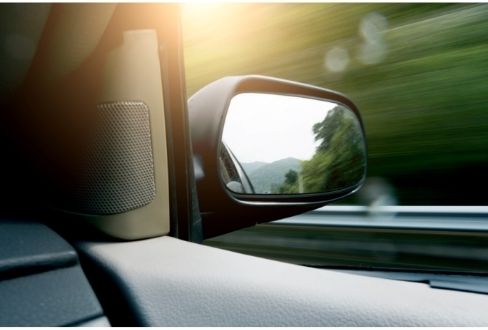 What Is The Application Process Like For A Title Loan In Sacramento
The application process when you first apply is quick and easy. To start, you can fill out an application directly on our website. The team at California Title Loans works with applicants all over Sacramento County and we know what's required to get a title loan that's completely online.
For those who want to apply directly with a local finance company, that's fine as well. Just remember, title loans in Sacramento can only be issued by California-licensed finance companies. On that note, you don't need to exclusively work with a local company in your neighborhood. It may turn out that a company offering car title loans in Irvine can get you a better rate and that would be great! Any direct lender in CA can process and fund your loan!
When you're ready to get started with your online title loan, you will need to have some personal info and documents handy. These include:
– Your driver's license or another form of government-issued ID
– The title to your vehicle with no liens against it
– Proof of residency in the form of a utility bill or other document
– Proof of income in the form of paycheck stubs or tax returns
– Your vehicle for inspection at an onsite location
After you've gathered all the required information, you can start the application process. This can be done online, over the phone, or you can always look for a local title loan office in Sacramento, California.
Credit Needed For Online Title Loans In Sacramento
You don't need perfect credit to qualify for title loans in Sacramento! In fact, you can still get a title loan with bad credit. The reason is that title loans are secured by your car or motorcycle title. This means that the lender has less risk and can offer loans to people with lower credit scores. So, even with bad credit or no credit at all, you could still get fast approval.
One benefit of working with a title loan company is that you can actually improve your credit history by making on time payments. Bad credit title loans are reported to the credit bureaus, so if you make your payments on time, it will reflect positively on your credit report.
Payoff Terms And APR To Expect With Auto Title Loans In Sacramento
The payoff terms for title loans in Sacramento will vary depending on the lender. However, most title loans have a term of 3 to 15 months. This means that you'll have plenty of time to repay the loan in full, plus any interest and fees that are due.
The APR can also vary depending on the lender. However, title loans typically have an APR of 25% to 300%. In other words, a borrower will pay a lot of money in interest charges over the life of the loan and because of that, you should only borrow cash if it's needed for an emergency.
It's important to note that title loans are short-term loans and are not meant to be used for long-term financing. If you need longer terms, you might want to contact a different type of lender.
Risks That Come With Car Title Loans In Sacramento
As with any loan, there are some risks involved with car title loans in Sacramento. These include:
– You could lose your car if you end up defaulting on the payments. This is because the lender can repossess your vehicle if you default on the loan.
– The interest rates are typically high. This means that you could end up paying back much more than you borrowed, especially if you extend the loan or roll it over.
– Online title loans can be stressful and difficult to repay. This is because the loan is paid off over time and you need to make every payment without defaulting. If you can't repay the loan, you could end up facing legal action from the lender.
Overall, title loans in Sacramento can be very helpful for someone who needs fast cash but has nowhere else to turn. Contact the reps at California Title Loans to get more information about our lending offers.