Are you trying to learn more about car title loans in Anaheim but still trying to understand how these secured loans work and what the requirements are? At California Title Loans, we know what you need to get approved and the best rates and payment options. We work with customers all over Southern California and have a proven track record of helping them get the money they need when they need it.
Here Are The Requirements For A Title Loan In Anaheim:
1. You must be at least 18 years old.
2. You need a car that is paid off or has substantial equity.
3. You must provide a valid driver's license and current proof of vehicle insurance.
4. You must show a steady source of monthly income.
5. You must have a clear title to your vehicle that shows the pink slip in your name.
6. You must not be bankrupt or in active proceeds for bankruptcy.
7. Some lenders may require additional information and references, but these are the basic requirements you will need to meet to qualify for an auto title loan in Anaheim.
Apply In Anaheim For Same Day Cash With California Title Loans
Start by filling out our online application or call us at 855-339-1001 to get pre-qualified. This process is quick and easy and will give us an idea of how much money you can borrow using the declared value of your car. Once you are pre-qualified, one of our underwriting specialists will contact you to discuss your options and answer any questions you may have.
If everything looks good and you decide to move forward with the loan, we will set up a time for you to come into a lending office near you in California. That way, the lender can appraise your car and get you the money you need. In most cases, you can walk out of our store with cash on the same day you apply! Would you prefer the funds be wired straight to your bank account? That's also an option; you can opt to have the cash sent to a checking account in one business day.
Credit Score Needed To Apply For Anaheim Title Loans
At California Title Loans, we don't believe your credit score should stand in the way of getting the financial assistance you need. The equity from your car or SUV matters when your loan is underwritten. Someone with a paid off vehicle with poor credit should have few issues with getting approved. That's why we don't require a credit check when you apply for online title loans in Anaheim with us. Whether you have decent credit, terrible credit, or no credit history, we can still help you get the cash you need!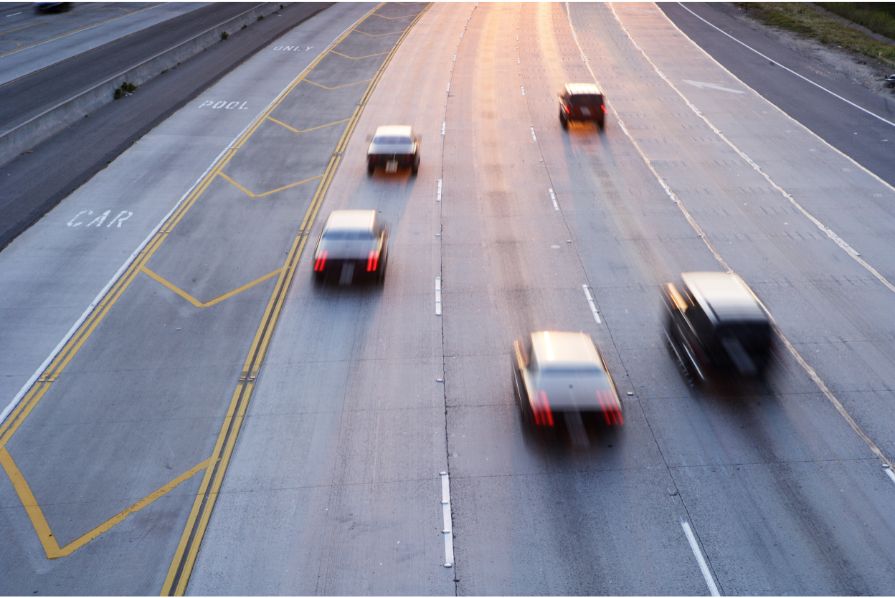 What Are The Benefits Of Anaheim Title Loans?
There are many benefits to getting a title loan in Anaheim through California Title Loans. For starters, it's a quick and easy way to get the cash you need when you need it most. We can often approve your loan and get the funds to you on the same day you apply! Another great benefit is that you can borrow a significant amount of cash. Compare vehicle equity loans, where you can access well over $5,000, versus payday loans and bank loans that limit your funding to a few thousand dollars. You can borrow more cash because the vehicle's equity secures your loans!
Other benefits can include low monthly payments, no prepayment penalties, and the ability to drive your car while making the required loan payments on time. It's a great way to get the financial assistance you need without worrying about how you will make ends meet until your next paycheck comes in.
I Have A Current Title Loan – Can I Refinance With Another Lender in Anaheim
Yes! direct lenders in Anaheim offer various title loan refinance programs to help you save money on your existing loan. If you have a current car title loan with another lender, call us, and we will work with you to see if you qualify for our refinance program. There are dozens of finance lenders offering loans in Irvine and other parts of Orange County, and it may be helpful to improve your payoff terms. You could potentially lower your interest rate, monthly payments, or both! It's a great way to get financial relief and put extra cash in your pocket each month.
Contact us to learn more about our refinancing options and check if you're eligible for a loan buyout. Just because you already have a loan with another lender doesn't mean you're stuck with it forever. We can help you get out of your current loan and into a new one with more favorable terms. So don't wait; call us today to learn more!
Apply With A Direct Lender In Anaheim Or Entirely Online
There's always more than one way to get started on your application, and you can't go wrong with either option. Most customers want to do all the paperwork online and then visit the store to finish things up. You can also stop by a lending office and complete the paperwork. The entire approval process is quick and easy, so it won't take long to get your money!
Please don't hesitate to contact us at 855-339-1001 If you have specific questions about our lending offers or other funding options. We are always happy to help our customers understand how auto equity loans work and answer any questions they may have. Call us or apply online to get started on your title loan in Anaheim!